Digital Radio (DAB) allows you to bundle a number of radio stations together into what is known as a multiplex. Each multiplex can then be broadcast using an individual frequency from a transmitter. Your DAB radio can then pull out each individual radio service from the multiplex and allow you to listen to it.
BBC DAB Multiplex
The BBC runs a single UK-wide DAB multiplex that carries all the BBC's network services e.g. Radio 1, Radio 4 etc. It also carries a number of radio services that are not available on analogue radio e.g. 6 Music.
Commercial DAB Multiplexes
There are 2 UK-wide commercial DAB multiplexes that carry services such as Classic FM, Absolute Radio and a large number of local commercial DAB multiplexes. It is not always possible match the FM coverage of a radio service to its equivalent DAB coverage. 
Why do we use multiplexes? 
Using a multiplex enables a number of radio services to be broadcast using a single frequency. Therefore, if you are able to receive more than one transmitter at your location, the signals from each will add together and improve your reception.
This allows broadcasters to use the spectrum allocated to DAB to the maximum, giving you more radio stations to choose from.
In addition, DAB requires less power than analogue to broadcast, so it is more cost-effective and environmentally friendly.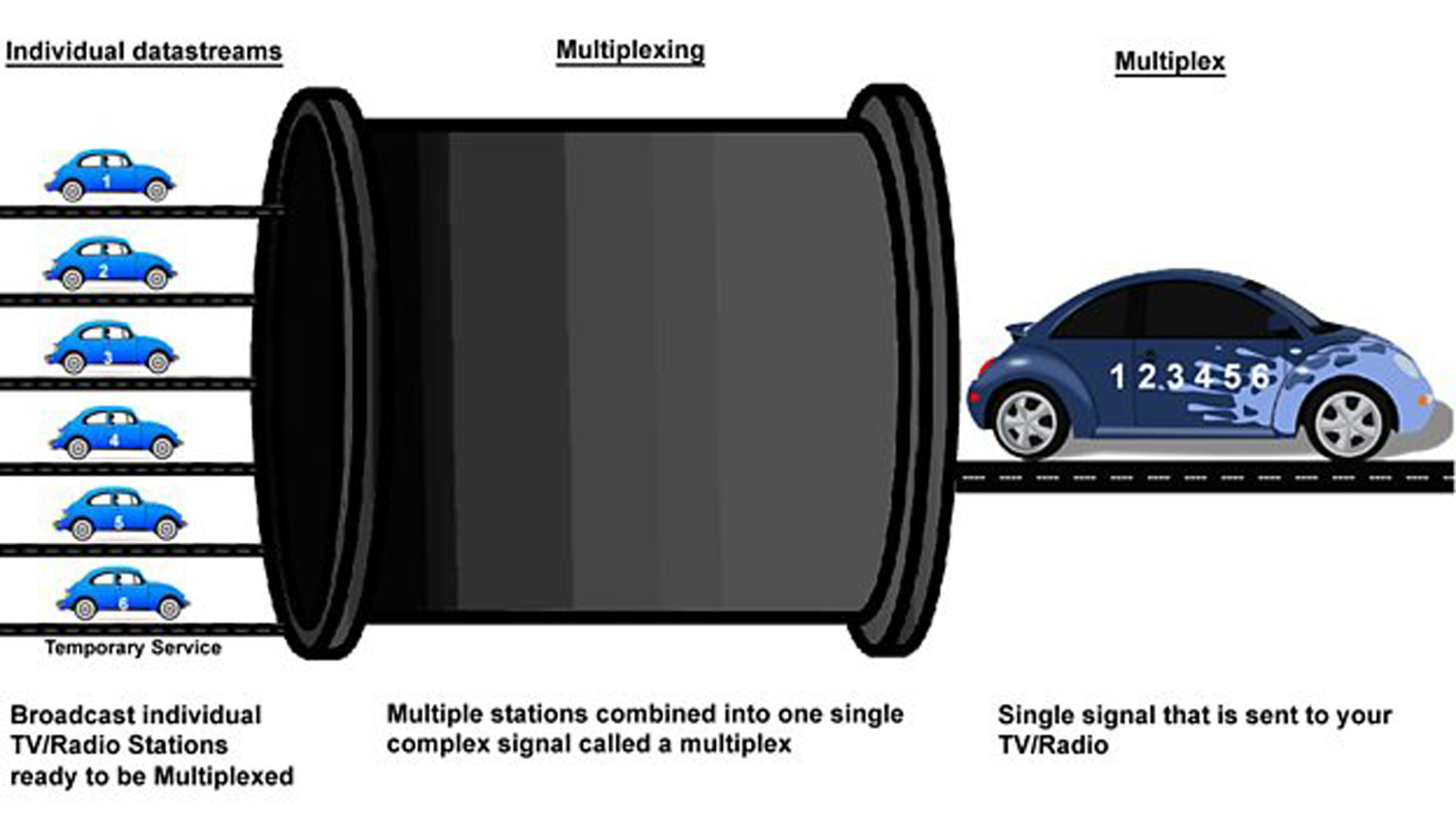 To find out how more information about the multiplexes you receive where you live you can visit Digital Radio UK website.
The transmitter checker can give you an indication of the expected quality of the BBC multiplexes you can receive at your location plus any commercial multiplexes that carry BBC Local or Nations radio services. However, it does not show the expected quality of the commercial multiplexes that do not carry BBC services.